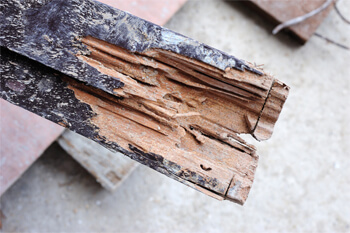 What causes an infestation?
There are a number of reasons why a home may become infested with termites. Termites can enter a building due to the combination of the close proximity of trees and wooden fences, and built-up debris beneath the home. Leaking water and drainage concerns can also create an environment favourable to these pests, and most people don't realise that they can enter a building through a gap as small as 2mm.
If you are looking at buying a property, make sure you get it checked – especially if it is located within a termite-prone area. Most buyers are unable to carry out a proper inspection themselves, as some signs are not all that obvious to the untrained eye. Parts of the home infested by termites are often hard to reach as well, especially without the right equipment.
Don't rely on the vendor or agent to disclose information regarding a termite infestation – most of the time, they either mightn't tell you, or may not even know they are there. If you are looking to buy, call in the professionals.